Shopping Cart
Your Cart is Empty
There was an error with PayPal
Click here to try again
Thank you for your business!
You should be receiving an order confirmation from Paypal shortly.
Exit Shopping Cart
a presentation of ... Creative Healing, LLC
Opening The Heart Of Western Medicine
Death Expo 2014 Keynote Speaker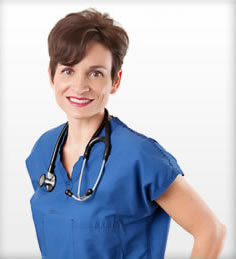 Monica Williams-Murphy, MD

Join Dr. Karen Wyatt, the host of Death Expo, in this conversation with emeregency room physician Dr. Monica Williams-Murphy, author of the award-winning book It's OK to Die. They will discuss Dr. Williams-Murphy's mission "to create conditions in which people: plan ahead, make their peace, understand that it is OK to die naturally, and make educated choices which allow them to pass away peacefully and comfortably surrounded by those who love them most."
In this interview you will learn:
the tragic consequences of being unprepared for the end-of-life
the factors that have contributed to our cultural change in attitude toward death and dying
how to prepare for the death of a loved one - understanding the physical changes associated with dying
how to make peace with death and let go at the end-of-life
what doctors need to know in order to offer better care at the end-of-life
 

 




Monica Williams-Murphy, MD, is an award-winning writer and board-certified emergency physician who is on staff at one of the largest emergency departments in the nation, Huntsville Hospital. She serves on the Board of Directors for both, her local not-for-profit hospice, Hospice Family Care, as well as the Los Angeles Hospice at Anam Cara.




Dr. Murphy also serves as a Medical Expert and writer for ThirdAge.com, the leading online Baby Boomer lifestyle site; and is Guest Faculty for the University of Alabama at Birmingham's School of Medicine where she lectures on ethics and end-of-life decision-making.

 

Monica is a passionate author, blogger and public speaker whose focus is empowering patients and families in critical and end-of-life decision-making. She lectures widely about topics such as changing American beliefs about death and the crucial importance of Advance Directives. Her book, "It's OK to Die™" and companion website are tools devoted to transforming the end of life into a time of peace, closure and healing. Dr. Murphy's blog has also appeared in the New York Times, Health Around the Web Column and her lecture has been nationally broadcast by the Alabama Department of Public Health. In 2013, she was a winner of the Costs of Care national essay competition. Finally, she is hostess for the trendy Death Cafe for Huntsville, Alabama.




Website: www.oktodie.com





 

 




Categories: Advance Care Planning, Death Expo Keynote, Care of the Dying

0

/