Shopping Cart
Your Cart is Empty
There was an error with PayPal
Click here to try again
Thank you for your business!
You should be receiving an order confirmation from Paypal shortly.
Exit Shopping Cart
a presentation of ... Creative Healing, LLC
Opening The Heart Of Western Medicine
Learn how mushrooms are taking green burial to a whole new level in this conversation with Namrata Kolla from Coeio.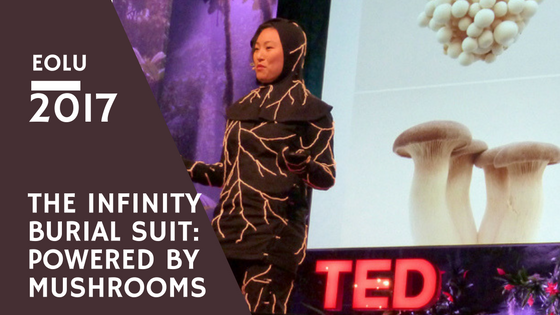 January 12, 2017
10 am Pacific/1 pm Eastern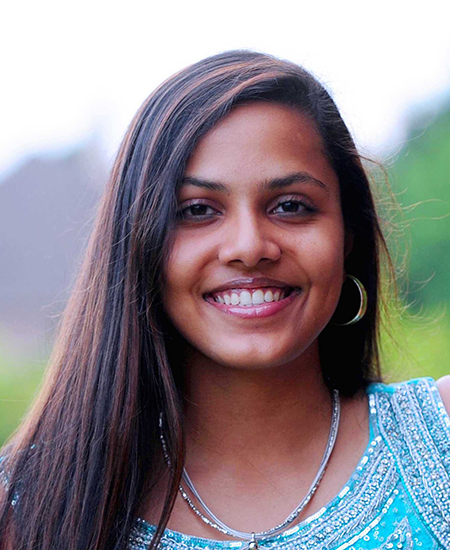 My guest on EOLU is Namrata Kolla, who works as the Partnerships Manager at Coeio, which involves marketing, communications, and a lot of emails! Prior to working at Coeio, she worked for The Nature Conservancy in Washington D.C. and the US House of Representatives. Namrata received her Bachelor's degrees in public policy and earth sciences at Georgia Tech. While Namrata was first inspired to work for Coeio from the perspective of environmental protection through better land use, she has since become far more involved in end-of-life perspective and the unique emotional healing Coeio's Infinity Burial products provides to adopters.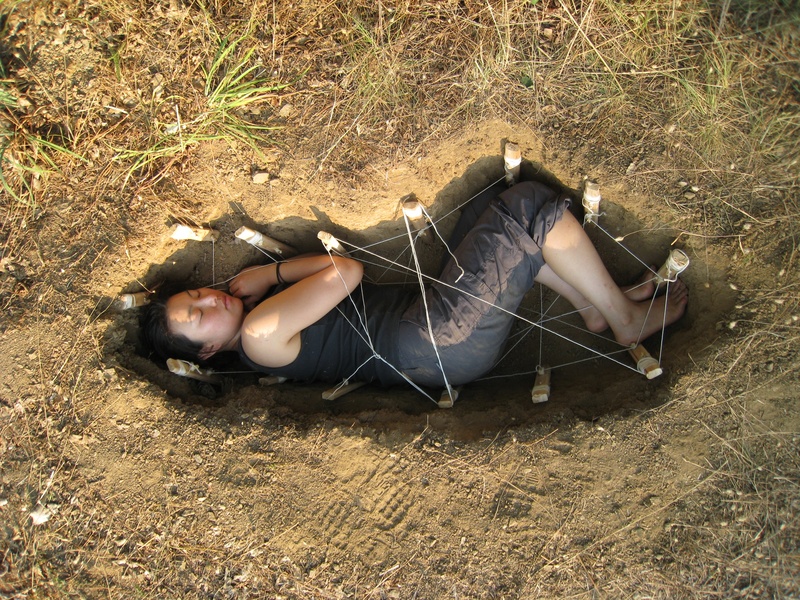 GREEN BURIAL is a topic that has been growing in popularity over the past decade as we seek for ways to care for our dead that don't overtax the planet or poison the environment. After graduating from MIT, designer and researcher Jae Rhim Lee had an inspiration that perhaps mushrooms could be a key in shifting our cultural practices around death. She created the Infinity Burial Suit to incorporate the detoxifying abilities of mushrooms into products that can aid in decomposition. Interest in the suit began to increase globally after JR created a TEDTalk "My Mushroom Burial Suit" for the TEDGlobal Conference in Edinburgh, Scotland in 2011. You can watch at this link: https://youtu.be/_7rS_d1fiUc

Here are the highlights of this interview:
How the 'Infinity Burial Suit' and other Coeio products actually work
How the suit has been tested up to this point and what additional tests have been planned
Why the burial suit is perfect for those desiring a "green" burial
How pet owners can utilize this technology after the death of an animal companion
How to obtain the suit in advance of need and how long is the "shelf-life" of an Infinity Burial Product
Future plans for Coeio-the company that makes the Infinity Burial Suit
 

GOOD NEWS!!  Coeio is offering a special discount for EOLU listeners! Read below to learn more about Coeio and this offer:

 

Coeio is an innovative green burial company that makes Infinity Burial Suits, Shrouds, and Casket Liners for people, and Shrouds and Beds for pets. Infinity Burial Products are made of 100% organic cotton and biomaterial that facilitate decomposition, remediate toxins found in the body and soil, and help plants grow by delivering nutrients directly to plant roots. With the exception of the Casket Liner, Infinity Burial products do not require the use of additional outer containers for burial, thereby simplifying and reducing funeral costs.

 

This code is specifically for end-of-life university listeners and provides 10% off any Coeio products--that's $150 off items like our Infinity suit and shroud!

 

CC_EOLU_D10

 

If you are extra excited about Coeio and interested in selling any of their products yourself, please get in touch with them about wholesale prices at [email protected]

 

Links & Social Media:

 

www.theforeverspot.com (Burial pods for our furry friends, by Coeio.)

www.coeio.com (Infinity burial products for people.)

 

Sign-up for Coeio's e-newsletter at: www.coeio.com/get-involved

Or follow Coeio on:

Facebook - www.facebook.com/infinityburial/

Twitter - twitter.com/InfinityBurial


Instagram - www.instagram.com/infinityburial/


 










Categories: Green Burial

0

/